How to record a partial rental payment from Rentview on Vimeo.
Welcome to the latest product development blog where today i'm going to give you a quick update on our latest property management software feature set to go live this week. 
Receiving a partial rent payment
When you are managing rental payments, you make get some tenants who don't pay the full rent amount each month. We spoke to agencies who were having this problem and now the Rentview platform allows and agency to record and manage partial rent payments.
Example of Rent schedule : In this case the rent due is €800 from the tenant as per the rent schedule image below.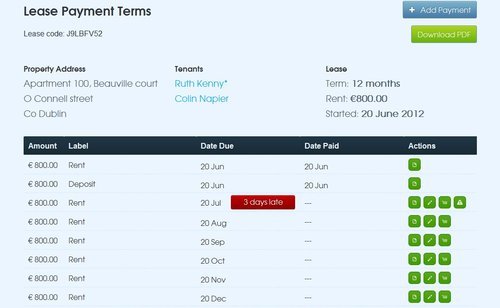 Unfortunately the tenant has only come up with €700 in rent for July's payment meaning the €100 will have to be paid at a later date, previously on the software you would have to add a new payment term to manage this issue. Now with partial payments it automatically alters the payment schedule: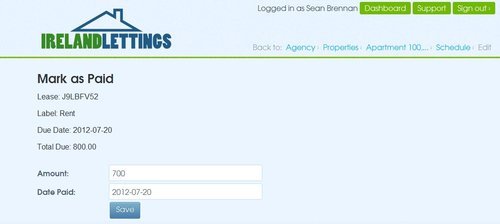 Above : Marking the payment of €700 received on time (20Th July 2012)
Below : The new and updated Rent Schedule – €100 Rent arrears due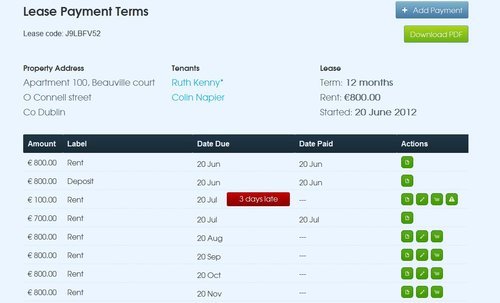 Thats it for now, like to keep the product development blogs short, for more information visit the website  and make sure to follow Rentview on Twitter. Thanks to Colin for the help on this one too. Goodbye , Cormac!