Understand the strategies which will make you stand out above the competition
Real Estate is a booming business. With investors both locally internationally searching online and offline, the competition has never been more intense than it is now.  Because of this, real estate agencies need to re-evaluate their methodologies and strategies for bringing in new potential vendors as well as revisit some of the fundamentals of business which will ensure that you have a greater chance of being chosen.
In this post we look at the fundamental reasons vendors choose one estate agency over another.
1. The Property Valuation – How much can you sell my property for ?
Most vendors will have researched the local market to see what other houses are selling for in their area. Some will have already got a valuation from a different agent so they will always have a fair idea of what their home is worth.
A tactic most commonly used by some estate agents to win new instructions is to value properties above what they think they can achieve just to win the business.
This does a few things, it leaves an unrealistic expectation on what the vendor thinks he/she will get for the property.
It may also mean the property will lie on the market for a longer period not getting many enquiries or viewings.
If an when it does sell it will sell maybe at a reduced priced leaving the vendor with a bad service meaning you are unlikely to ever get a referral from the vendor.
In saying all this money does talk and an agent who convinces a vendor that they will achieve a better sale price because they recently sold a property in the town may well end up with the keys.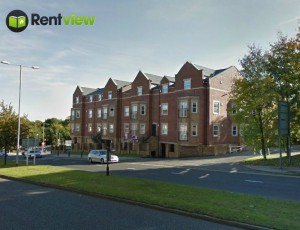 2. How much does an agent charge for Selling
Most estate agents charge similar fees either from 1% -3% depending on the sale price of a property. If an agent has a 1% charge on all sales and a vendors property is only valued at £70K then charging £700 won't be enough to cover the estate agents business costs.
Most agents will have a ceiling on their rates and in this case it may well be that they need at least 3% to cover their business costs.
Agencies need to give realistic but competitive estimations as to what they can achieve for the property. Fees need to be set in realistic terms. Where you may charge a 1 to 3% fee, you need to convert this in to a fixed price estimation for the client.
For example: if you sell for £100,000 with a 2% fee and a £500 Marketing fee, than you need to give the client an estimated fee of £2,500. In the end most vendors chose an estate agency upon their professionalism as well as their valuation of the property and fees. 
3. What are the upfront Marketing fees
Marketing costs help estate agents promote a vendors property both offline and online to new buyers or investors looking for good yielding investments.
A vendor may well be swayed to choose one agency over another if their fees are the same but the marketing fee is too high.
I know a vendor who recently got two local estate agents out to value his home with a view to selling it. Both where well-known local agents with the same fee but one charged £300 for marketing and the other £800.
Now my guess is that the estate agent with the £800 marketing spend didn't sit down with the vendor and point out what the marketing spend will be used for and how it helps portray his home to a wider audience and get more viewings and potential offers bidding.
The vendor simply opted for the cheaper upfront agent because he didn't have £800 floating around his bank account and this is what swayed his decision. In fact I would love to find out what the different marketing channels each agent is using. We will save that for another post.
BTW the house has only received 3 viewings in one month since listing and it is the cheapest 2 bed house in this area.
Where does the Property marketing budget go.
  4.  Does your Brand stand out from the competition
How is your agency portrayed visually? It may seem a bit redundant, but the visuals of your company greatly determine your priority position in a potential vendor's line of agencies.
For sale signs have an impact on vendors as they follow the crowd.  Here are a few considerations that an agency needs to consider about their signs and branding in order to obtain more vendors.
Are you well invested in the area where the potential vendor is? If you have only one property in the area while your competitor has multiple properties listed in the area, the odds are not in your favor. Either get more properties or a larger sign. The more recognizable and memorable your sign, the higher the odds are that you will be the chosen agency.
Do you have a sign that says you are a modern company or are you using the same logos and fonts that were popular 30 years ago? Vendors want to choose a company which they feel is on the verge of modern trends and technologies. If your colors and fonts portray that you are outdated, than the vendor will go with a more trendy company. True, you want to show that you are well established, but at the same time you do not want to give off the vibe of being archaic.
How are you marketing your agency? If your agency is only putting out signs in yards and hoping for the best then you will be disappointed. A successful agency will not only have signs in yards, but also local printed marketing, a SEO saturated website, social integrations (be that a Facebook business page, YouTube videos, or the like), as well as business cards and car magnets and advertisements.
Who is the face of your company? Every agency has someone who is seen as the "face" of the company. Your agency needs to determine the face of the company. If the person is older, than pair the person with a younger agent. If the agent is young than pair the person with an older agent. Why? By pairing up in this manner you cater to the stereotypes of the industry. Older individuals are considered to be knowledgeable and more seasoned in the business. Younger individuals are considered to have the upper edge on technology and modern trends. Where this may or may not be the actual truth, the perceptions remain.


5. Can your estate agency get Referrals
This should be the biggest engine growth for your estate agency. If you have done a good job of selling a property the vendor will have no problem recommending your agency to people for years to come.
If the vendor happens to be an investor with 10 properties then he is like the golden goose your estate agent needs. He has ten properties + 5 investor friends who are in the game for rental return or capital appreciation.
At some stage they will want to sell their properties and by doing a good job you have a good chance of selling all of the investor's properties and getting an intro to his buddies.
Estate agency referral challenge.
If you take a step back from your business for a bit and ask your secretary to list all the properties you have sold and listed over the last 12 months and put them onto an excel sheet. Write down how you got that property on to your books.
Referral
Call in to office
Vendor walked in to office
Repeat client, investor or landlord.
If you don't see referral mentioned at least 30% of the time then you need to address this fast. You are either not recording it correctly, your staff may not been doing such a wonderful job or you are not asking for a referral from the vendor.
If anything this exercise should be able to give you a clearer idea as to how you are getting your listings and where to spend your estate agency marketing budget.
 6. Do you promote your Buyers database to new vendors?
When reaching out to new vendors a lot of estate agents would use the old tactic of 'Properties required for buyers on our books' and use it on their website, marketing material and newspaper ads.
A lot of estate agents use this tactic by producing a flyer targeting the local area they just sold the home, with the aim of winning a new instruction in that area.
I am not sure if estate agents use this tactic at the valuation stage but I would strongly recommend it. Most estate agents have access to an IPAD and most of their technology is cloud based and can be accessed over an internet connection.
Simply add in the vendors property with a guide price of what you think you can achieve and you can demonstrate to the vendor the contacts and connections in your database.
Now considering the estate agent who lost the listing by charging £800 for marketing, if they could have demonstrated to the vendor on an IPAD or tablet the current database of leads which they can reach out to straight away they may have tipped it winning the instruction in their favour and won that £3000 – £4000 worth of business.
Conclusion
Potential vendors are looking for the best sale price, quickest sale, competitive fees and the most professional agencies to do so. Ensuring that your company has a spotless reputation, great branding both digitally as well as in printed and local advertisement, competitive rates, and a portfolio of success will greatly maximize the chances that you will become the chosen agency for potential vendors.