The current property market in Ireland is stabilising since the dramatic effect the recession had on the market over the last few years, there is in fact more and more people looking to rent a property rather than buy with the difficulties in securing mortgages growing.
The Irish market unfortunately is seeing increased problems with tenant's ability to make their rental payments on time with thousands of tenants falling into arrears and the PRTB is already backlogged with tenancy and landlord disputes. It can take up to six months for a case to have its first hearing in an effort to resolve issues. With the current overload of disputes this can result in a potential large loss for property owners.
 Non-paying tenants are every agency and landlord's nightmare, with more and more tenants entering into tenancy agreements and not being able to meet the terms (many due to issues beyond their control i.e. job losses). Landlords and other property owners can potentially lose many months rent through problem tenants as the legal procedure is a very slow process in Ireland.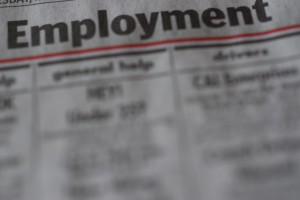 Why are there so many tenants defaulting on rent? 
The property market is becoming more and more competitive now. Agencies are always keen to let their properties as soon as possible. The process of finding the best tenant and monitoring payments correctly and communicating with tenants can be too hazy and in adequate at times. Tenants will often string a landlord or agent on for weeks promising to pay the rent or paying it off in small sums and if the landlord does decide to legally pursue the tenant it will be a further 6+ weeks before the landlord is rid of the problem tenant and able to re-let the property.
 Some obvious answers here are the recession in Ireland leading to a huge loss of jobs in the Irish economy and many genuine cases of tenants entering into an agreement and then suffering a severe reduction in their income. However, many of the tenants causing headaches for property managers and landlords are simply abusing the legal system to stay in properties and not pay their rent. I have heard of one particular case where a tenant has bounced from property to property in the same area as he leaves each landlord in arrears and facing a significant loss of income. How can tenants get away with this?
 Other reasons can be poor relationships and communication between property managers and tenants leading to disputes over rents and deposits and more cases being brought to the PRTB.
Due to the recession in Ireland, letting agents and property managers must work twice are hard to win landlords and get good tenants.