Property Management & Lettings Special- Article taken from Irishexaminer.com 
The rental market in Ireland is proving itself to be one that is the antithesis of boom/bust scenario that we have witnessed in the property sales market of the 1990s/2000s. Instead, it's a market that has been built up solidly and that is continuing to grow but at a modest rate and without any spikes or troughs in values.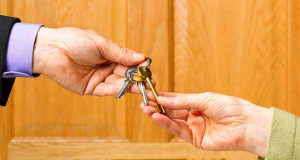 One agent with over 20 years of experience in the Cork city market puts it thus: "We're finding that there's good demand for rental properties, particularly for good-quality property. I don't know if rental values are on the up; they're remaining steady in an environment of rising demand."
"The investor is definitely back in the market, we're noticing," says another Cork city agent, who says that yields of between 9% and 16% are too good for those who have money to invest to simply ignore.
An entirely new beast
The property market in Munster and elsewhere is simply not the same as it was and today's average young working adult is living in a world where a stable rental agreement is something that is important, desirable and perfectly normal.
"Back 15-20 years ago, when couples were settling down in their mid-to-late twenties, they were nearly always looking with the option of buying. The idea of renting was something that was not really encountered by people who were out of their student years and out of their initial years of finding their feet in a job.
"The profile of tenants has completely changed. Many would be renting for five years or more before considering buying and many might be married with children."
Put another way, there has never been a time like the present one to be in the rental market. It's a market that's showing a combination of stability and growth that's hard to find elsewhere.
Today's tenant is someone interested in a solid long-term relationship with his/her landlord and who expects a good standard of property in move-in condition. Demand is strong for convenient small apartments in central urban areas but the sort of property that is in even more demand is the three and four-bedroom semi-detached houses, which are getting between €800 and €900 per month in Cork and urban areas.
Taking the stress out
In any financial and legal transaction between two parties, it is desirable to have a middle man. Obligations have to be fulfilled and everything needs to be done according to the letter of the law.
And the law is becoming more complicated and involved all the time. In the case of tenancy agreements, there's a whole raft of elements that simply weren't there ten years ago, with more coming down the track. There's the job of ensuring that the property is listed with the PRTB (Private Residential Tenancies Board) for a start. That's an important one quite apart from the legal requirement, because the board can also act as intermediaries should any dispute arise. When you're in a well-organised process such as this, there aren't normally many problems, but the course of life and that of business never runs smoothly and it's usually a case of the little things accumulating that can add to the burden of the landlord. There's the BER (Building Energy Rating) certificate – something that can't be forgotten. The BER system may have come in for criticism in some circles, but it's generally accepted at this point as an attempt to ensure good energy standards and transparency. Moreover, it's a legal requirement and another box amongst a growing list of boxes to be ticked.
Rental agents are happy to tick those boxes. That whole side of the business and how it has evolved is something that comes as second nature to them. They are the ones who are up to date with issues such as the property tax and other obligations that are yet to come.
"Today's tenants do expect fittings and white goods to be included and all in good working order too," says one agent involved in both rental management and property sales, underlining the importance of the agent in a well-regulated world where the obligations on the landlord are increasing.
The rental agent, on the other hand, is a professional in the business and all of the above are part and parcel of his/her daily professional routine. By using an agent, therefore, you reduce your own stress levels as well as those of everyone else involved; a win-win situation all round.
Access to a rich seam
The other great advantage of using a letting agent for anyone landlord or potential landlord is the access it gives you to a bank of clients.
For someone looking to find their market of potential tenants, there is simply no better way of getting immediate access to such a considerable chunk of that specific target market.
By engaging a letting agent, the market is brought to you on a plate. The Powell agency in Cork city, for example, has a bank of clients/tenants that's somewhere in the region of 1,500 – a figure that would not be uncommon. It's the kind of figure that would be difficult to generate by a landlord operating on their own, even with a wealth of computer marketing skills or any kind of marketing skills behind him.
Selecting the right tenant for you
Screening the applicants is a job that's every bit as important as agreeing the rental amount and how to pay it. If the tenant is the right one – i.e. someone who has a relatively long-term interest in the location and accommodation type of your property – they are naturally motivated to taking good care of your property and of the relationship with his/her landlord.
This vital function is, again, one that is at the fingertips of those who are in the business and who have built up a level of knowledge and expertise that only they can truly provide.
It's very important that you're very diligent with regard to checking references.
Powell using global view to maximum effect in growing sector
Powell Property on the South Mall in Cork city is a company involved in all aspects of the property market, from sales to lettings and property management.
This all-round experience, they say, means that they're in a position to understand the overall dynamics of the market as well as anyone out there and understand what landlord tenants want from a management service, for example: "Traditionally, we noticed that a lot of landlords might have four or five rental properties," says principal Michael Powell.
"They would have rents coming in on different days. They'd be trawling through bank statements to see what rental income they had, what their expenses were. We cut all that hassle out and we give them a full ledger report on any income and expenditure for the year, and of course our management fees are completely tax-deductible as well. So from the income tax point of view, it's very beneficial as well for a landlord or an investor to employ an agent.
"We would also send out a renewal notice 31 days before the lease is due to expire," says Michael, referring to an aspect of property management that not all agents might carry out quite as thoroughly.
This story appeared in the printed version of the Irish Examiner Saturday, August 18, 2012