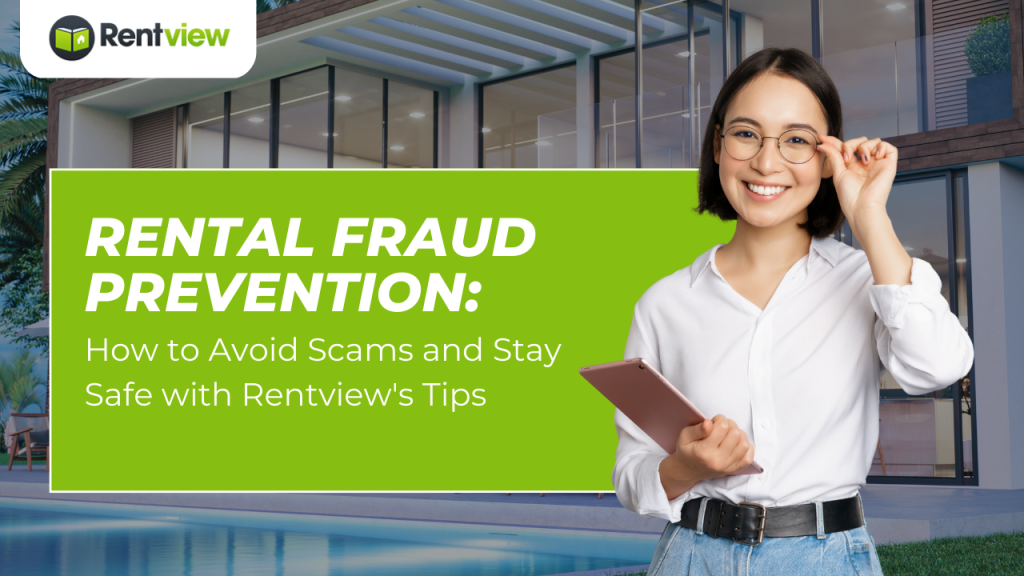 Are you planning to rent a new home or property? While searching for your perfect rental, it's important to stay vigilant and protect yourself from rental scams and fraud. At Rentview, we're committed to helping renters and landlords alike stay safe and avoid these risks.
Here are our top tips for preventing rental fraud:
Do your research: Before agreeing to rent a property, research the landlord or property management company online. Check their reviews, ratings, and any other available information. Rentview's platform offers verified landlord and tenant profiles to help you make informed decisions.
Beware of too-good-to-be-true offers: If a rental offer seems too good to be true, it probably is. Scammers often use low prices or incredible deals to lure in unsuspecting renters.
Avoid wire transfers or cash payments: Legitimate landlords and property management companies will typically use secure payment methods. Be wary of anyone who insists on wire transfers or cash payments.
Verify the property ownership: Ask the landlord or property manager for proof of ownership, such as a title deed or mortgage statement. You can also check public records or use Rentview's platform to confirm the owner's identity.
One common way Scammers request funds is through Airbnb to make it look legitimate but the rental property has nothing to do with airbnb and they are only using it to get your trust
Use a trusted rental platform: Rentview's platform offers verified rental listings and tenant profiles, as well as secure payment options and fraud prevention tools. By using a trusted platform, you can avoid the risks of rental fraud and enjoy peace of mind.
Don't let rental fraud and scams ruin your rental experience. Follow these tips from Rentview and stay safe while finding your dream home. Remember, it's always better to be cautious and do your research before agreeing to anything. With Rentview's platform, you can have a seamless rental experience while avoiding rental fraud risks.