Branding
What is branding or brand consolidation? Well it's an important part of marketing your agency or business so that potential customers identify with and recognise you as a viable option when they need to use your service. Here are some key points to remember about branding your agency:
Logo and tagline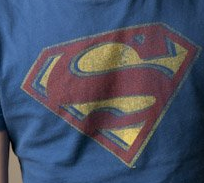 It is a good idea to have a solid logo and tagline or strapline, which will help to tie your brand together and tell the consumer what you do in a clear, concise manner. For example, in advertising, we use 'Rentview- Letting Agency Software' because that's who we are and what we do! Our logo is an open book because our product is all about transparency. It is definitely worth investing in a quality logo design that tells people something about your company values and what you do.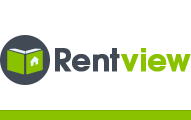 You may want to include your key mission statement or tagline within a logo… but try to keep it relevant.'Always Coca-Cola' or 'Share a Coke' be a recognisable tagline for a brand, but what does it mean? They're Coca-Cola, they're established enough to do as they please, for your own business branding, you're better off being specific. Your tagline needs to make sense, if you are including one. Clarity beats jargon, remember!
Beware though, taglines can sound cheesy to the modern consumer. but if you're prepared for that and you are clever about your choice of words, they can work really well.
Trust matters
For the letting and property management industry, the core selling point of your business tends to come back to trust. Landlords need to know that you are a responsible agent and that you care about their business beyond their money.
If you can somehow leverage that into your branding, that will be very positive for your marketing in general. Every time some (including potential customers) sees your logo, they will (hopefully) think positively about it, or at least once you have brand consolidation across all advertising, media etc., they will recognise you.
Brand recognition
Brand  recognition is another important part of marketing and branding any business, including property. Think about how you can make your brand stand out, do you use the same colours consistently, for example? Particularly in any industry where a service is being provided; in this case lettings and property management, word of mouth or testimonials are the #1 factor that consumers take into account when spending. Therefore, if someone is looking for a particular service and they ask around about who is best to provide it, you want yours to be the brand people recall, recognise and even more, the one they recommend.
The one way to achieve recommendations is to provide good customer service and value to your clients. If you have high standards when running your agency, ask for customer feedback and listen to suggestions, this shouldn't be a problem.
This is why branding your agency is so important – if you are recognised, you'll have more authority. No matter if you are an independent agent or large franchise, having a recognisable brand name and logo is key for your marketing strategy to succeed.