Mould
Mould is a type of fungi that occurs completely naturally in nature and its main function is to help with the decomposition of organic matter such as leaves. Not the type of thing anybody would want in their property. They reproduce through spores that float around in the air and only grow into visible colonies when they spend enough time on a suitable surface containing moisture and nutrients.
Mould Growth

Materials that are used in the building of most homes like plywood and carpets are perfect breeding grounds for growth so the key to prevention is reducing moisture. Excess moisture appears after flooding, plumbing leaks, buildings that are too airtight so moisture can't escape, not enough ventilation near ovens and showers resulting in condensation and general high humidity levels. Condensation also occurs when air gets colder and it loses its ability to retain moisture. Add moisture to warmth and give it a bit of time and you've got a new addition to the household.

The most common cause in Irish homes is probably condensation. It's an internal problem arising from moisture that can't escape. To prevent condensation and in turn contribute largely to the prevention of mould you should:
Have a good ventilation system in place – extractor fans in bathrooms, exhaust fans in cooking and laundering areas and open windows

Dry windows and windowsills when you notice condensation forming

Insulate cold surfaces well in order to keep central heating low to stop build up on windows, walls and floors

Try to keep carpets and rugs away from water sources like sinks and showers

Dry washed clothes outside as much as possible

Air cupboards and wardrobes frequently
Choosing the right tenant for your property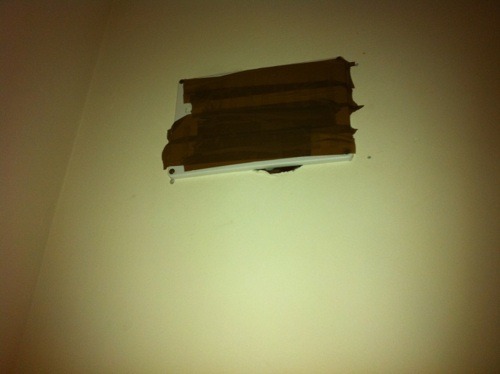 Removing Mould
If mould is already a problem in the home, the best thing to do is get rid of what's already there and then take preventative measures. Mould killing sprays can be bought in most local supermarkets and these are effective in removing small growths, although a mixture of water and bleach can also help. If on walls or skirting boards, fungicidal paint can be used after the clean-up to prevent a recurrence of the problem. When cleaning, don't forget to protect yourself. Rubber gloves, protective goggles and a dust mask are a must for protection against spores, and stop and go outside to get some air if you develop a headache or become nauseous. For larger growths it is recommended to call a professional mould remover. Certain materials like insulation and carpets can't just be treated, they need to be removed and replaced.
If you spot the beginnings of mould growth (black pinpricks) take action immediately. While not generally toxic, mould can be an irritant and can contribute to respiratory problems. It also causes stains and eventually rots and/or causes deterioration depending on the material it's growing on.
Whose Responsibility is it?
The simple answer is it's both the landlords' and tenants' responsibility. Before they let a property, landlords should ensure there isn't any mould growing or remove what's currently there. Tenants should be informed of how to prevent it, what to do if it starts to grow during their tenancy, and should notify the landlord in case structural changes need to be made.
Other blogs of interest Keeping a tenant happy &
Final inspection and return of a deposit
by Andreas Riha