Email Marketing landlords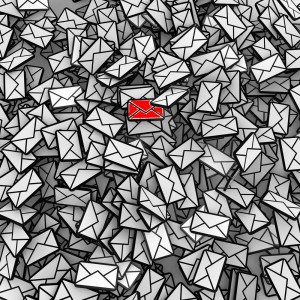 Finding it hard to find new landlords? Well you will be glad to know that you are not the only agent out there, it's the BIGGEST challenge facing letting agents in the rental and letting industry today.  If we look at the rental stats today you will see rents are rising…. Why? Simple its supply and demand.
Finding Landlords
Tenants are staying in properties longer and as a result marketing to landlords has become harder. Where can you find landlords? Where can you market to landlords? How can you find new landlords?
These are typically the questions on the edge of each letting agents tongues right now.
Repeat Business
The answer to your problems is most likely with your current database of landlords and their circles. A great way of building your portfolio is by reaching out to previous customers with a promotion and reason to do business with your agency. This can be done through email marketing landlords.
Reason's to do business
Reasons to do business… also known as a closing tool. This is what will make your landlords & vendors commit to doing business with you. We can either add value or decrease fees. In my opinion adding value is better for your agency as your retaining high revenue and giving additional service. While reducing your fees is a great way to get business on you may end up doing twice the amount of work to get the same profit.
Examples of a closing tool for a letting agent
Increased Value – A very popular closing tool which will increase revenue in the long term is offering free property management with every letting to include rent collection*. Limit this to 4 months for example and place in your terms of engagement that this must be cancelled with 30 days notice. As you are already collecting the rent collecting your fee is simple… You get paid when the landlord does. Having a property management software which allows landlord transparency is a real great way to increase value also.
Reducing Fee's – As discussed above you may end up doing twice the amount of work for the same revenue but some landlords are very price sensitive and without a monetary reason they will not consider you as a solution in letting, managing or selling their property. The key here is to offer such a good service that repeats business is guaranteed. An example of this would be daily deal sites where the product or service being sold is not achieving a profit but the repeat business at list price will make up for it.
How to market to repeat landlords
Email marketing landlords is a really great way to build business. I would highly recommend looking into Mailchimp as an easy solution to email marketing.
Email Marketing landlords through Mailchimp
You can create an email marketing template through Mailchimp and upload your previous email lists easily*.
Reasons for sending email
When sending email marketing landlords its always good to have a reason for sending them an email. For example if its Christmas you could send Christmas Greetings with a gift of "Reduced Fees"or "free property management". We use the Christmas greeting as the reason to email and the hook for your business is the closing tool.
Subject line's
If your subject line is not appealing you wont even have your previous landlord or vendors open the email. Think of the marketing emails you receive and which ones you open… OK so I have you thinking, what subject line do you think will make your landlords and vendors open your marketing email?
Take a look at this blog from Mailchimp on What are the best subject lines
Call to Action
Your "Call to Action" is what you want your landlords & vendors to click on. Make sure this stands out within the email as this is the whole reason you are sending this as you want to gather details of who is interested in your services. Take a look at some examples of call to actions on this blog.
Designing your email template
You can send a plain text email when email marketing landlords or a fancy email with built in images. The fancy design will most likely have you engaging the services of a designer but will work a lot better in converting client's especially if your mail is a Christmas greeting.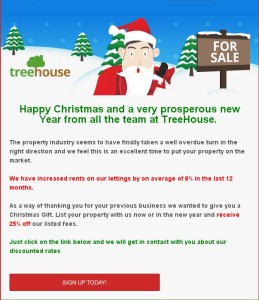 Conversion Ratio on email marketing landlords
Well that's what its all about, call it your ROI (return on investment), number of clicks, enquiries etc. Typically speaking you can expect to get 1 in 4 opening your email and anywhere between 0.5% – 1.5% following through with a call to action; ie enquiring further details.
What does that mean in Revenue
Well if you are marketing to 300 landlords and your average fee is £750, you can expect 75 landlords to open your email and to get 3 new listings from this which would mean £2250 in new business.
Start email marketing  landlords
Its quite simple, set up a Mailchimp account for free, import your contacts, create a template, fill in the text and send it.. Or seek the assistance of the professional team here at Rentview , info@rentview.com who can do it for you 😉