Many letting agents and property management companies use Facebook but they do not use it correctly in my opinion. In a previous blog post on how letting agents should not use Facebook I discussed this and there reach. So now lets look at how letting agents should use Facebook.
Facebook Reach
To quickly summorise what Facebook reach is " The total number of unique people who saw your content in their News Feed, ticker or on your Page" , this is really important for your account because lets face it your posting content to be seen.
Here are 5 ways how letting agents should use Facebook
1. Engage with your tenants.
I must admit I love how the guys over at Walton Robinson engage with tenants on their Facebook page. They take a picture of new tenants who collect keys for a property with their company logo and then tag them in the image. They are actually building their audience through their new tenants by asking them to like them. Then once they are tagged their friends congratulate them on the move etc. It appears their main tenant market is students, so by the students friends viewing the image they can see that the agency are student rental friendly.
TOP MARKS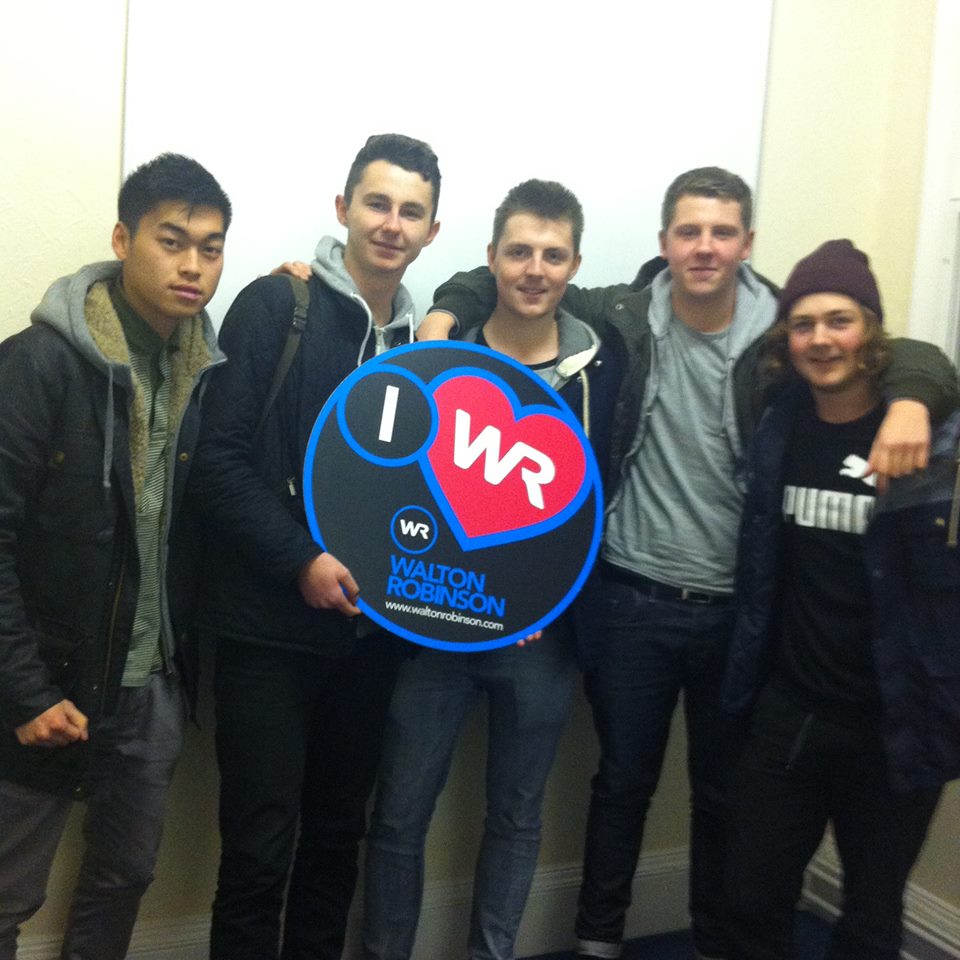 2. Engage with your landlords
There is a couple of ways to do this and there is many companies that are good at it, I haven't come across many letting agencies that do it great. (if your agency is on Facebook why not like our page and I can check you guys out) One company which I am a fan of is The City Bin Company.  They post testimonials on their website which promotes their main message as having excellent customer service. My opinion on this is that it encourages others to send similar positive messages. As more people like the posts the higher the reach of the post will become which feeds to more testimonials etc… Nice trend going 😉 Top Marks
There is also a star rating widget that Facebook allow page visitors to rank. As your page fans or customers rank you with stars you get to show off your star ranking… Aim for 5 Stars.
Testimonials left from landlords on your Facebook page for your letting agency is a great way to build your portfolio.
3. Engage through comedy
Facebook posts which hold an image is much more likely to get a thumbs up in the form of a like, a share or a comment etc and guess what this builds your reach. I must admit the guys over at The City Bin Co do this really well.
This particular post had over 100 shares and 150 likes so you could imagine what the reach is. Any coincidence they have over 7,000 fans.. I think not
4. Ask questions through postings
Rather then just posting a status update and expect a like, post a question and expect a comment. By doing this you are engaging with your fans and opening up the possibility to conversation. Remember its called social media so make sure your social. If you want to bring the possibility of engagement up further include an image and post a question, this really works well once its original. Many property companies and portals post unusual and luxury images with a question to open engagement. Below is an image from the UK's property portal NeedAProperty facebook page, as you can see this simple question got over 200 likes, over 20 shares and multiple comments.
NB. Its very important to be creative here and looking up "luxury properties" on Google and posting them to your Facebook is not the most creative so don't expect miracles.
TIP. I would highly recommend that once you are out taking marketing snaps of a property look for something quirky, unique or luxurious at your property. Take a picture, think of a witty comment along with a question and post it. This way you are opening engagement and listing a property.
Remember don't just list every property you are marketing as your fans wont engage and your post reach will reduce.
5. Engage with other local businesses
If your in property your more then likely dealing with a specific locality, within this locality are a lot of other businesses. A high percentage of this population at some point will either be personally looking or have a close friend who is looking to rent or rent out a property. By engaging with other businesses in your locality your brand will start to be recognized by the community in your locality.
NB. So its quite simple the more of a contributor you are to social media the more you will get from social media.
TIP. Look for other local businesses with a Facebook page, like the page and start engaging.
PLEASE don't spam as its the quickest way your community will hesitate in connecting with you.
Facebook and social media should be part of your overall marketing strategy. Dont expect to receive a flood of calls over night but do expect if you things correctly to do more business in the near future.